Adventure Travel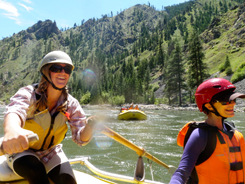 Beckerley Travel can help you plan your next great outdoor adventure. Wherever your mind takes you, Kathy can help you get there. Hiking in the Alps, Biking in Provance, River Rafting the Colorado or Kayaking in Baja – all this and more!!

An active vacation is the best way to experience an area: you will see it, smell it and feel it in a way no other traveler ever could.

Does a Kayaking Adventure in Alaska sound exciting to you? What about River Rafting the American River or Rafting Down the Grand Canyon?

Kathy will listen to your desires and dreams and help you fulfill your longing at a reasonable price. As with all trips booked with Beckerley Travel Kathy will make your personal vacation special from the moment you contact us. Beckerley Travel will spend as much time on the phone as you need to answer all your questions. Kathy has traveled the world and can help you do the same. Beckerley Travel will also fallow up with you afterward to make sure your adventure travel was amazing!
It is your turn for a great adventure. Contact us today.

Call or email Beckerley Travel for details. 415.497.0446