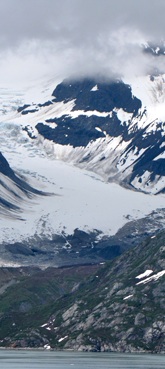 Travel Alaska with Holland America.
Imagine your vacation in Alaska for one moment. Your delight when you spot a grizzly bear with a cub. That instant when the silence of this magnificent country is shattered by a pod of giant humpback whales, breaching high into the air, then crashing back against the sea in front of your eyes. This is Alaska. This is real. This is the adventure of a lifetime.
Holland America has been in Alaska for 22 years. The company excels in service and experiences. As the most experienced tour company in Alaska, Holland offers educated guides, incredible excursions with something for everyone. If you want to fish, Kayak, hike, see the museums, shop or just stay back and relax—it is all there for you. I am sold on the fact that Holland America will create the best Alaska experience for my clients looking for this kind of adventure and vacation. Please call or email me for more details and let me book you on a vacation of a lifetime.

Beckerley Travel 415.497.0446
Click here for more info on trips to Alaska, Pictures and more.